Located in downtown historic Marine City, overlooking the St. Clair River, The Sweet Tooth is a unique old-fashioned candy store with a twist here and there. Visiting The Sweet Tooth is a feast for all of the senses with its delicious handmade sweets and gorgeous window displays.

Featuring nostalgic candy from the early 1900's to the 1970's, with a wall of assorted bulk candies from the past to the present that will delight all ages from young to old.
The Sweet Tooth also offers sugar-free ice cream, candy and chocolate, and Taffy Town Gourmet Taffy.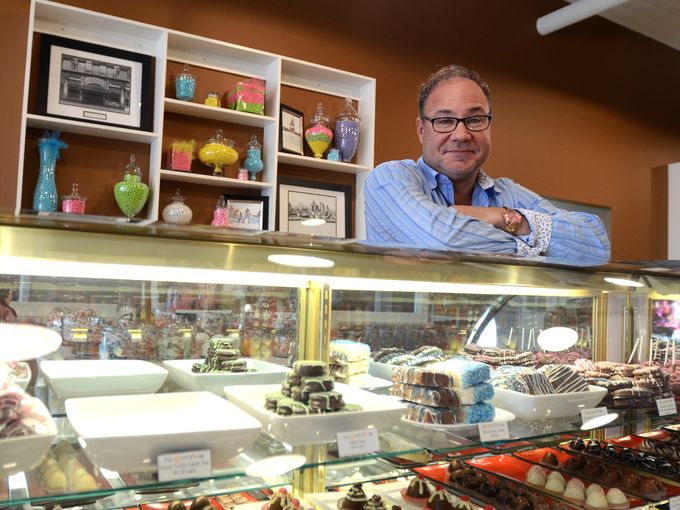 Todd May is a native to Marine City. Born and raised in this quaint town, he has blended his love for the river with all the sweetness that makes life so wonderful. Established in 2009, his store reflects his passion for history by featuring candies and chocolates from the past that each generation will remember from their youth.
Most importantly, Mr. Todd has a rare talent for remembering every child's name, and has become known as the "Candy Man" to visitors of all ages. Children consider a trip to this candy store something special, and part of that is because they are treated so kindly. So stop by and appreciate this vibrant community, its history and a sweet treat.